9 Months Pregnant Orgasm & Contractions Part III
9 Months Pregnant Orgasm & Contractions Part III
Brooke Marie – 9 Months Pregnant Orgasm & Contractions Part III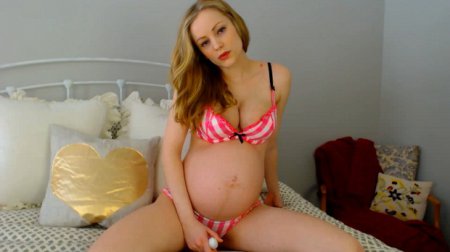 This video was a custom request and the name "Nate" is used throughout. What was requested in his words: "The hospital has sent you home because you aren't in full blown labor, even though the contractions really hurt. You know how much I got turned on by watching you struggle to deal with the contractions, so you call me in to watch you again, hoping to distract yourself from the pain a little, and since this is definitely the last time to enjoy your pregnant belly. I come in just in time to see you fall to your hands and knees, panting through a contraction. You've switched into a different pair bra and panties. You rub some lotion on your belly. You joke, saying, "I wonder what gets harder, you, or my contracting belly?" playfully patting your belly. You tell me you've enjoyed being pregnant, but you'll be glad when the contractions are over. You have a strong contraction, which you can only moan and pant through. You rub your belly to try and ease the pain. The contraction passes, and after you recover, you say "That got you pretty hard didn't it? I'm pretty sure my belly got harder." You tell me that if I can get harder than your belly, you'll have one last pregnant orgasm for me, since seeing me enjoying even this last uncomfortable portion of your pregnancy has got you turned on too. For the contractions keep the moaning like the last few you did in the original. After going through 3 very intense contractions, you finally decide I've gotten hard enough, and use a vibrator to bring yourself to orgasm. Of course this brings on another very strong contraction. "Oh Nate, here comes a strong one, oh, oh, oh, ouch, so much pressure" you say as you moan through it, just barely managing not to scream. With your contractions finally strong enough and close enough together its off to the hospital for real this time."
HD 1080p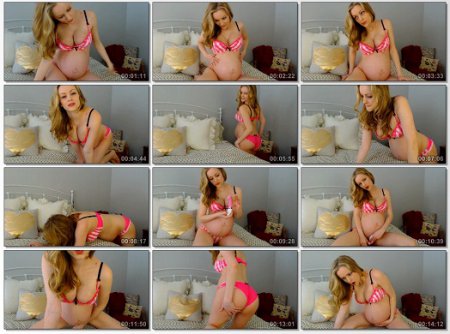 You may see link for download after:
10
seconds
Recommended posts :
Miss Noel – CBT Instruction
Princess Mackayla – Ignore Phone TV
Goddess Randy – Are You Gay? The clip starts off with you pacing back and forth (full body view) with an aggressive/disgusting look on your face.
Small Penis Test
Moan For Me
Loser Jerkoff For Bratty
Teasing You With My Ass
Amber – Sissy Forced-Bi Party Girl
Sperm Bank
Homewrecking Titts!!

Click here for return to main category
Click here for return to homepage